Kids Migraines- What a Pain!
From migraines to back pain, these are the health symptoms not to ignore
They could be more serious than you think
Words by Georgia Trodd
Turning a blind eye to common symptoms is something that people become incredibly good at. 'I'm not ill. I'll be fine. It's just one of those days', is something you often tell yourself to convince your body that you're actually the epitome of health. We're often advised not to take antibiotics unless it's absolutely necessary, so it's no surprise that even taking a couple of painkillers is seen as a sign of weakness. The problem falls when we ignore our illnesses so much, that it could really do us some damage.
The health symptoms not to ignore:
Diarrhoea
What it is:
You most likely already know what this is but, just in case you don't, it's where you frequently pass watery or loose poo. It's a very common illness and is usually nothing to worry about; you may have just eaten something dodgy that didn't agree with you. There are many different causes, according to NHS UK, but bowel infection (or gastroenteritis) is the usual trigger in both adults and children. Gastroenteritis can occur through bacteria, parasites, or when you contract a virus. Diarrhoea can also be the result of things such as anxiety, allergies, medication, or long-term conditions like IBS (irritable bowel syndrome).
Why you shouldn't ignore it:
It can become more serious when it lasts longer than a few days or you have it regularly. The NHS state that excessive loss of water in your poo can sometimes lead to dehydration, which can be serious if it's not recognized and treated quickly. You should contact your GP and seek help if you have symptoms like; vomiting a lot, you've lost a lot of weight, it's disturbing your sleep, you've recently taken antibiotics or been treated in hospital, you're dehydrated, or your poo is dark or black (this may be a sign of bleeding inside your stomach). Blood in your poo could be a sign that you have bowel cancer. See a doctor if you're concerned, they can send off samples of your stool for analysis.
Fatigue
What it is:
A good nights sleep is hard to come by these days especially when, on average, adults need seven to nine hours of sleep a night according to WebMD. If you're not sleeping enough it's hard to eat well and exercise. It's the same in reverse, they're all factors related in keeping you healthy. Fatigue is a common illness but if you don't have an issue in any of these areas and you still can't seem to pep up, it might be wise to have a check-up with your GP.
Why you shouldn't ignore it:
Sometimes medical issues can cause fatigue, so it's a good idea to talk to a doctor to try and rule things out. Fatigue is one of the most common symptoms of diabetes, most likely because your body uses lots of energy to deal with the changes in your blood sugar levels. Some other medical disorders that fatigue is a symptom of are anemia, thyroid problems, heart disease, sleep apnea, menopause and depression.
Video: How To Get Rid Of Headache Or Migraine In 2 Minutes Or Less
From migraines to back pain, these are the health symptoms not to ignore images
2019 year - From migraines to back pain, these are the health symptoms not to ignore pictures
From migraines to back pain, these are the health symptoms not to ignore recommend photo
From migraines to back pain, these are the health symptoms not to ignore picture
From migraines to back pain, these are the health symptoms not to ignore new photo
foto From migraines to back pain, these are the health symptoms not to ignore
Watch From migraines to back pain, these are the health symptoms not to ignore video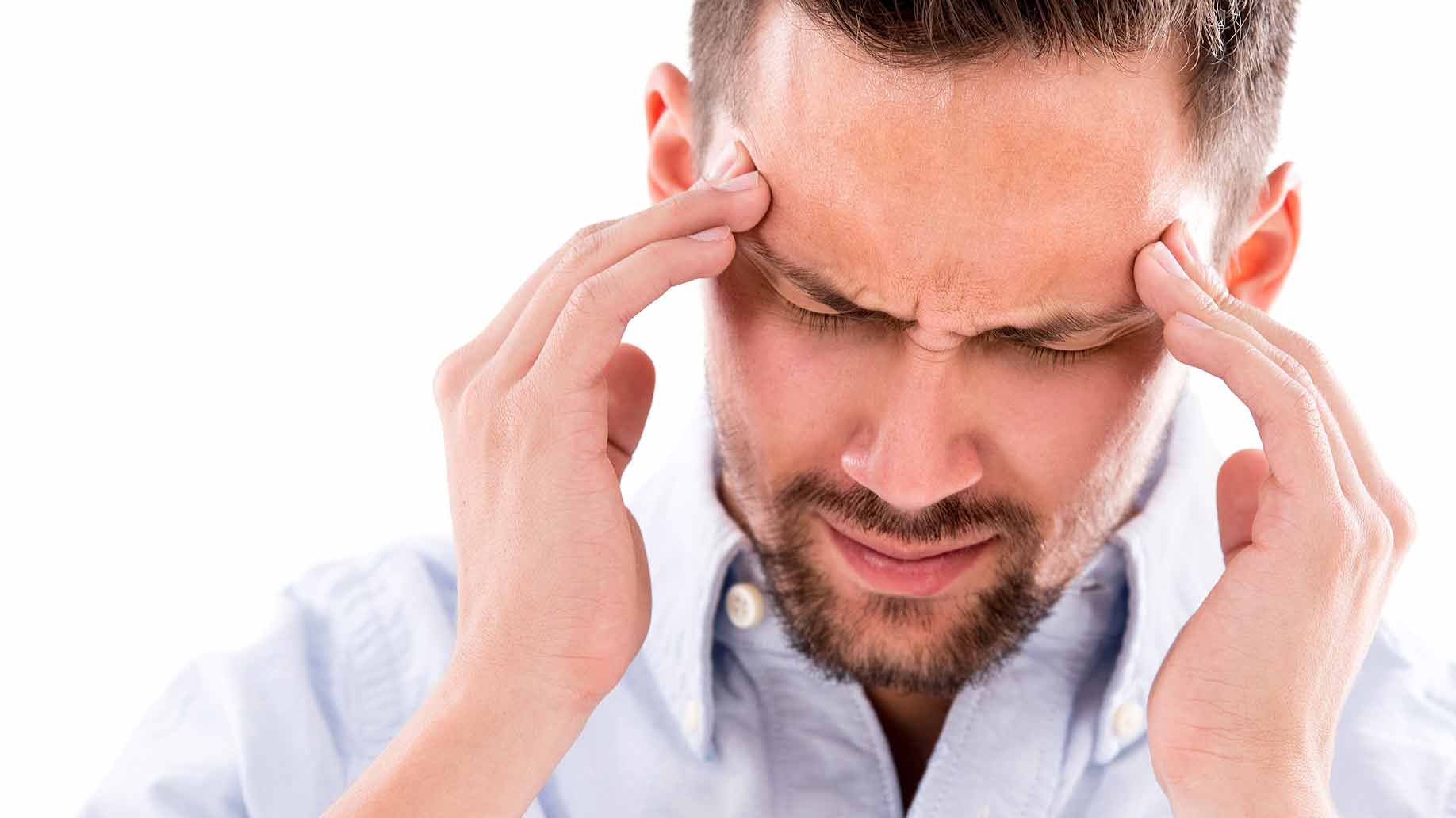 Forum on this topic: From migraines to back pain, these are , from-migraines-to-back-pain-these-are/ , from-migraines-to-back-pain-these-are/
Related News
How to Download Shows from Netflix
Everyones Trolling Kim Kardashian Over This Car Seat Snap of North West
How to Cure Dry Hair
We evolved to find sex, rotting food, and infections disgusting
How to Write Philosophy
How to Ride a Road Bike
How to Create Your Own Harry Potter Character
HM Spring 2019 Collection Preview
The One Thing You Won't See At Buckingham Palace Anymore
RuPaul's Drag Race is easily the best reality show on TV
How to Help Earthquake and Tsunami Victims in Indonesia
Fashionable underwear Fall-Winter 2014-2015
How to Crochet Butterflies
How to Crimp Rj45
Paleo Vs
Date: 12.12.2018, 14:20 / Views: 35573
---