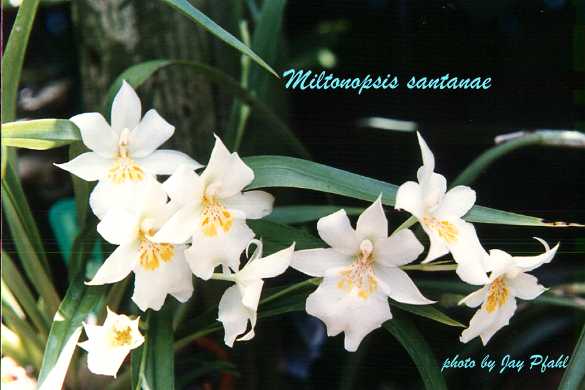 SITE LAST UPDATED 10/06/18
This Site Dedicated to Orchid Lovers Everywhere!
I am now accepting species photos from you, the public, to include in this page. Let's build a major resource site for orchids,
We now have 22,177 species in 863 genera and it is growing every day with your help. It's easy, just attach a scanned jpeg photo to an E-mail message to me .
Special thanks to David Banks of Australia, Christian Kirsch; Dr. Rudolph Jenny, Peter O'Byrne, Eric Hagsater, Lisa Thoerle, Mario Blanco, Mark Whitten, Adam Karremans, Hakan Halander; Daniel Jimenez, Andrй Schuiteman, Dr. E.F. de Vogel, Jaap Vermeulen, Rick Barry, Dr. Guido Braeme, Rogier Van Vugt; Rene Dishong, Tom Ballinger, Mac & Helen Rivenback; Dr Rubin Salueda; Rafael Govaerts, Padre Pedro Ortiz, Dr Leslie Garay, Vena Read, Charles Lamb, Donald Tan of Malaysia, Joseph Dougherty, Dalton Holland Baptista, Rick Cirino; Prem Subrahmanyam, ROMAN MARUSKA Czech Republic, Michael Coronado, Alejandro Taborda, Greg Butler and Oak Hill Gardens, Bill Bergstrom and Bergstrom Orchids, Donna Nash, Oliver Lenhard, D. E Vermeullen, Americo Docha Neto, Richard Korber, Carl Withner, Mark Nir, Ekkehard Schwadtke; Dr Eric Christenson, Dave Alford, Igor Zhuravlev, Tony Watkinson, David Hunt, Jean Marie Vanderwinden, Glen Ladnier, Jeffrey W. Tucker, Jorge Alejandro Paulete Scaglia, Scott McGregor, Wilella Stimmell, Eric Thiessen, Geert Volckaert, George and Kathy Norris, David Alford, Eric Hunt, Peter O'Byrne, Allen Black, Helen Milner, Al Pickrel, Greg Riemer, Marcia Whitmore, Phillipe Musschoot, Wilford Neptune, Jean-Claude George, Tony Walsh, Greg and Kerri Steenbeeke and their Orkology Kreations Website, Jim Hamilton, Robert Fuchs and RF Orchids, Gene Monier and JEM Orchids, Jerry Bolce, Andy's Orchids, Stephen Jones, First Ray Orchids, Robert Weyman Bussey, JEM Orchids, Carlos Hajek and his Peruvian Orchid Page, Bill Morden, David Morris, Noble Bashor, Patricia Harding, Nina Rach, David Haelterman; Craig Cooper, Rocky Giovinazzo, David Friedman, Bill Pinnix, Troy C. Meyers, Linda's Orchid Page, Pierre-Alain Darlet, Guy Cantor, Tropical Orchid Farm in Maui, H&R Nursuries, Lois Greer, Ichiro "Haru" Ohsaka and his Bulbophyllum Page, Mauro Rosim from Brazil, A World Of Orchids, Bruce Norris of Canada, Nick Doe, Neville De La Rue, Nelson Barbosa Machado Neto, Jeff Aguillon, Dale and Deni Borders, Eka Mulja Tjipta, Rick Barry, Manfred Schmucker, Uri Baruk, Mike and Candy Joehrendt, Dan and Marla Nikirk, Walter Orchard, Christer Carlson; Guillerrmo Angulo, M. Max, Paula Vagner, Tennis Maynard, Greg Allikas, Malcolm Thomas, David Morris, Jacques Deschenes, Lourens Grobler; Gary Yong Gee; Josй Castaсo Hernбndez; Judd and David Janvrin for their photo and text contributions.
Happy Anniversary!!!!! This page is now 13 years old and 100's of times bigger than when it started, thanks to all for their help. We have been visited by people from more than 205 countries, so this is truely an international site. I was surprised to see someone from The Occupied Palestinian territories come up as a visitor this month.
Congratulations!!!!!You are one of more than 1,386,000 visitors, 175,002 of them unique users, this page has seen. Come back often and happy growing!!!!!!
Click on the Subject Below and the Section of the page will appear.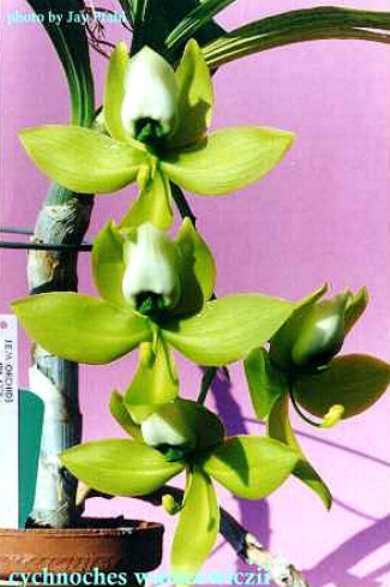 Cool growing Colombian Orchids
- Photos of Orchids near Bogota' - , ,,, ,, , and ,Odontoglossum ramulosum,
Almost all of the preceding orchids were found near these two landscape shots, shows the cleared forests which has grown back with pine in the background and the original scrub forest with rock outcroppings in the foreground. The orchid not blooming is a Masdevallia, the bloom spike I do not think is from an orchid. Anyone? Shows the stunted bushes that grow amid rock outcroppings on a hill on the sides of the savannah of Bogata'.
If anyone has any idea as to the identity of any of the previous orchids please e-mail me at:

Just Click on the Subject Below and the Section of the page will appear.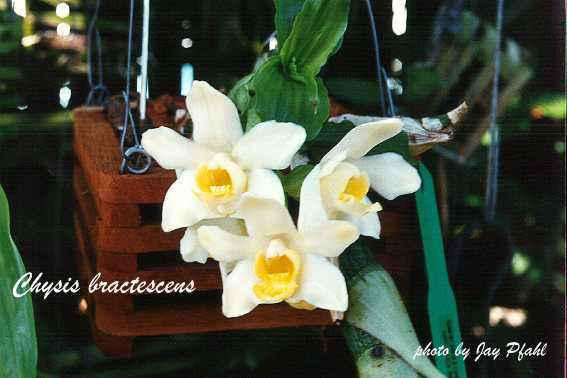 Below are other orchid sites that I find useful.
Homepage of Weyman Bussey
Bart Wursten Has done an excellent job with his Flora of Zimbabwe Site. Much more than orchids, check it out. Excellent!
Like above a location to find many orchid web sites.
The Australian Orchid Society Page
Everwonder where I got all the taxonomic info for these pages, this is it, run by the Missouri Botanical garden this not only list almost all orchid names it also has almost every name for all plants. Lots of text info, very few pictures
Just Click on the Subject Below and the Section of the page will appear.

visited 36 states (16%)

Colombia
Here are four trips to Colombia 2004 2005 5/2006/ 12/2006.
Brazil
I have finally found the time to assemble the Brazil page. A great vacation. Tudo Bem!! Come on an Orchid Safari with
There are lots of orchid photos. I spent 16 days in country and managed to visit Sao Paulo state beaches, littoral plain and littoral mountains as well as the Mantiquera Mountains and up to Diamantina in North Minas Gerais all by car with an orchid expert, Marcos Campacchi. The name may ring a bell as he is the describer of many new Brazilian orchid species such as Cattleya tenuis. He is also the editor of Boletim CAOB and Brasil Orqueideas, 2 major orchid publications in Brazil.
Kenya
I have finally found the time to assemble the Kenya page. A great vacation. Jambo!!!Come along on a with me!!!
There are lots of animal, bird and orchid photos. We spent 16 days in country and managed to visit 5 National Parks, Samburu [Mid north], Lake Nakuru [Central], Lake Naivasha [Central], Masa Mara [South west]and East Tsavo [South east}. There is a hot air Balloon ride, 10 days of animal safari and 2 days of tribal visits, one, the Samburu to the north west and, two, the Masai to the southwest. A once in a lifetime experience for myself and my family. Please write and give me your comments!
Peru
Peruvian collecting trip 2000

Take a trip to Peru on-line and collect some orchids
Costa Rica
Check out the new Costa Rica Page, I did a 15 day orchid trip to the jungle, see the orchids there now

Please give us your comments as to the workings of this home page, we have hopes of creating a site that will have photos of every genus and possibly cultural tips as well. E-Mail:

Related News
Tennis player azarenka hot photos
Kim zolciak nude photos
Padma lakshmi pregnant photos
South florida photo booth rental
Popular photo blog sites
Gallery of photography facebook
Photographers in gwinnett county ga