I'm delighted to welcome back Jennifer Delamere as she shares some fun facts about her latest historical romance, A Heart's Appeal, and shares with us some of her every day preferences, starting with Cake or Cookies! If you love travelling back to England of days gone by, you don't want to miss her London Beginnings series, which began with The Captain's Daughter. Enjoy getting to know Jennifer better and be sure to enter the giveaway below.
Over to you, Jennifer!
Cake or Cookies
Cookies! There can be so much variety, and they are fun to make. I have a recipe for macadamia nut and white chocolate chip cookies that I got from my mother – a family favourite!
Call or Text
I'm starting to text more, it seems.
Coke or Pepsi
Personally, I'm a Diet Dr. Pepper fan.
Rel: Dr. Pepper didn't last very long here in Australia. Just didn't suit our taste buds 😉
Dogs or Cats
Cats for me. They are cuddly, yet independent. Able to amuse themselves, but friendly, too (when they want to be!).
Eggs or Pancakes
Gotta go with eggs on this one. Also, waffles beats pancakes, every time.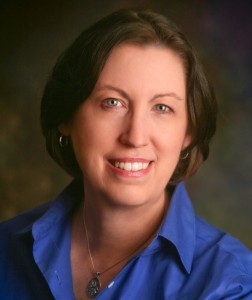 Jennifer
Facebook or Twitter
Twitter! It's endlessly interesting—sometimes too much so, and I have to pull back on the time I spend on it. I do my best to avoid the negativity and focus on the positive people and posts. I have met so many awesome and interesting people via Twitter, including many who have helped me with my writing and research.
First person or Third person
My books are in third person, but I enjoy reading both. I really admire those writers who can pull off first person well—such as Mary Stewart, one of my favourite authors!
Instagram or Pinterest
Pinterest! I have boards for each of my books, with photos I used as inspiration.
Marvel or DC
Sorry, I don't understand the question…. 😉
Paperback or EBook
My ebook reader is perfect for reading during my lunch break, but at home in the evenings I read paper books whenever possible.
Summer or Winter
I used to say winter, but lately I seem to enjoy warm weather more. I love day hikes in the mountains (or anywhere, really).
Sweet or Spicy
Spice it up! I like my food flavourful.
Tattoos or Piercings
Piercings (in moderation)
Tea or Coffee
Coffee in the morning, tea in the afternoon. I'm an equal-opportunity caffeine consumer.
Thornton or Darcy
Mr. Thornton is my man. One reason is that he lives in Victorian England, the time and place where my books are set. Mostly he's my favourite because he is hardworking, self-made, earnest, respectful to his family, willing to learn (and change, if need be), and yet a take-charge kind of man, too. When he falls in love, he loves truly! 😊
Rel: I am so with you on your love for John Thornton!
Yoga Pants or Jeans
Pretty sure I'm never gonna own a pair of yoga pants.
Zoo or Aquarium
Love them both, really. All of God's creation is fascinating and beautiful (even if I do get creeped out at the reptile house…).
Thanks Jennifer!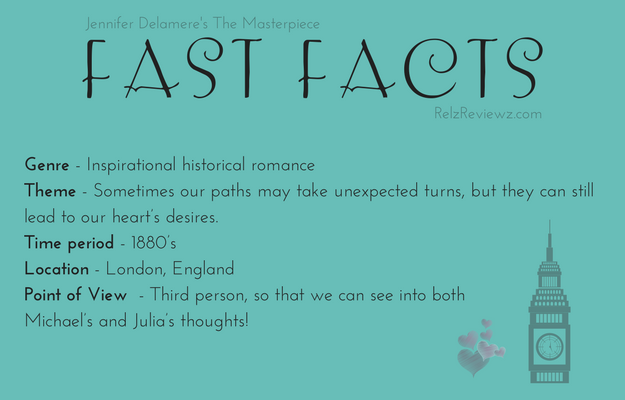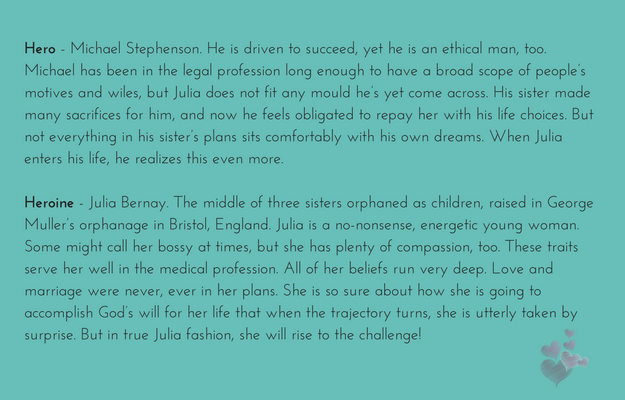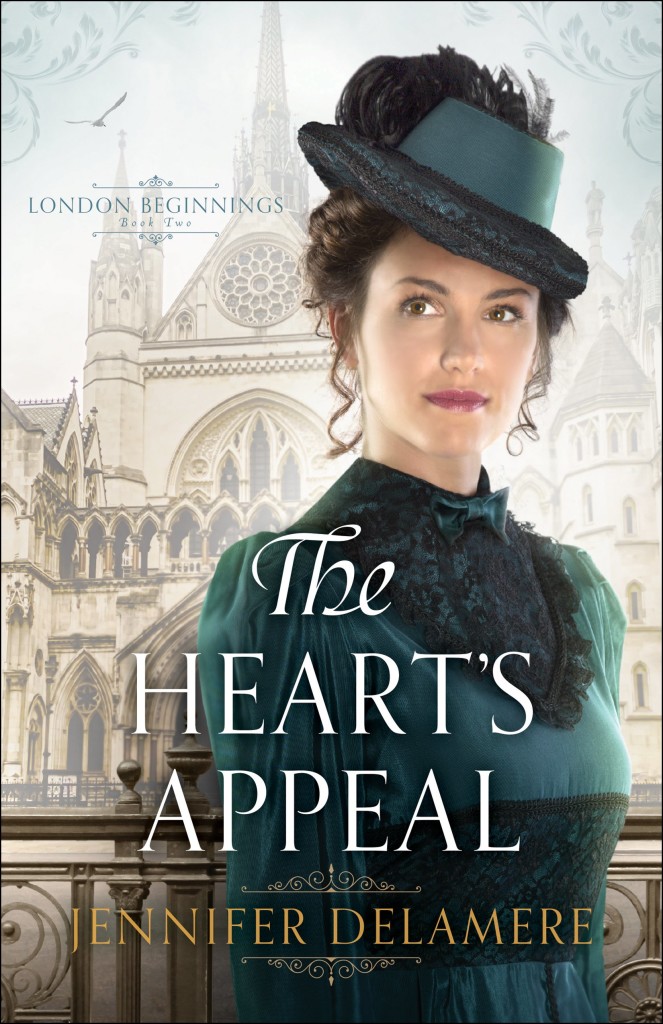 Strong-minded and independent Julia Bernay comes to London to study medicine and become a doctor–a profession that has only just opened up to women. She witnesses a serious accident, and through her quick actions saves the life of an ambitious young barrister named Michael Stephenson.
Coming from a family that long ago lost its money and its respectability, Michael Stephenson has achieved what many would have thought was impossible. Hard work and an aptitude for the law have enabled him to rise above his family's stigma and set him on the path to wealth and recognition. But his well-laid plans are upended when the accident brings Julia into his life.
Michael soon discovers he's met a woman every bit as stubborn and determined to make her mark on the world as he is. Sparks fly–but will they find common ground?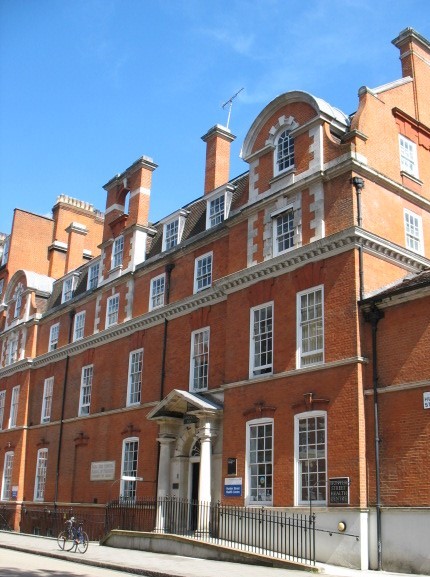 The building that originally housed the London School of Medicine for Women. It is still a medical clinic today! I took this photo on a trip to England in 2016.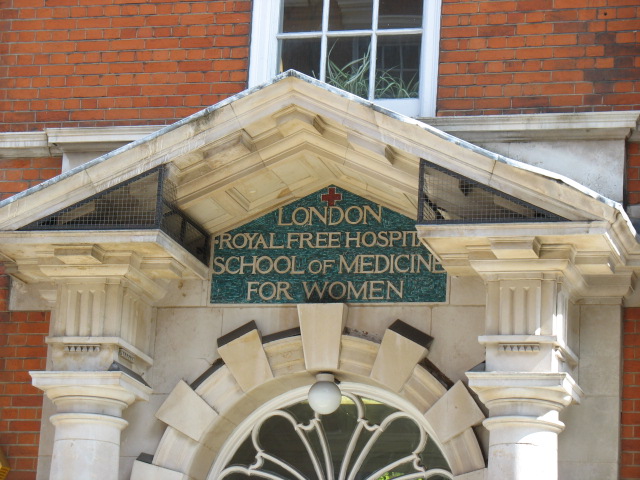 Over the main door of the building, the old sign is still there.
Jennifer Delamere writes tales of the past…and new beginnings. Her novels have won numerous accolades, including Romance Writers of America RITA® award finalist, a starred review from Publishers Weekly, and the Maggie Award for Excellence from Georgia Romance Writers. Jennifer holds a B.A. in English from McGill University in Montreal, Canada, where she became fluent in French and developed an abiding passion for winter sports. She's been an editor of nonfiction and educational materials for two decades. She loves reading classics and histories, which she mines for the vivid details to bring to life the people and places in her books.
Relz Reviewz Extras
@ Relz Reviewz
Visit Jennifer's and
Buy at Amazon: The Heart's Appeal or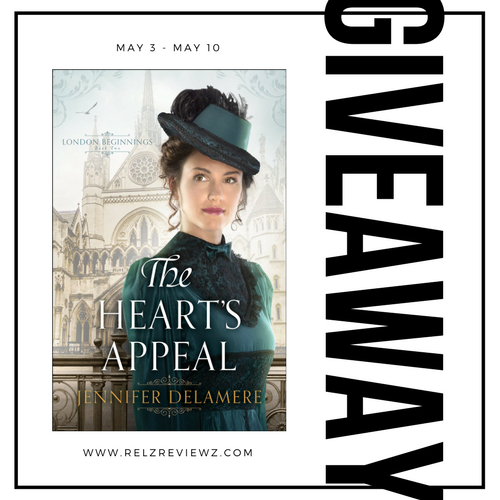 You Might Also Like...
ШОКИРУЮЩИЕ НОВОСТИ
Related News
Graduation photo insert cards
Brooks photography las cruces
South asia tsunami photos
Knox jolie pitt photos
Crumpler light delight full photo
Droid razr download photos
Wood vinyl siding photos